Pittsburgh Managed IT Services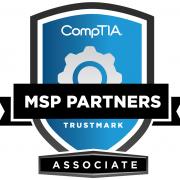 We serve small to mid-sized businesses of all types in the Pittsburgh Metro area and Western Pennsylvania. With Managed IT Services, we become your IT department and proactively monitor your equipment by working behind the scenes to stop problems before they impact you. And when there's something you need help with, we're there quickly with a resolution.
You'll have more time and be more competitive in the new technology based business world.
Simply fill out the form at the right side of this page to get started or keep reading to learn more about managed IT services
Why do you need Managed IT Services?
Saves money
By proactively maintaining your computer systems, problems are often resolved before you're even aware of them instead of waiting for problems to escalate until they become critical.
Dramatically improves the reliability of your computer systems
By using industry standard best practices and 24/7 monitoring, we can reduce your overall investment in computer related services while keeping your employees more productive.
You can stay focused on your core business while we take care of your technology
You have better things to do than worry about your computer systems. Let professionals take care of the technology so you can focus on your business success.
Brings your goals in line with your IT provider
Traditional break/fix relationships don't make money unless there are problems. Managed services places the incentive on stable and reliable IT systems.
What's included
24/7 monitoring of all systems attached to the network, including event logs
We will monitor all alerts including backups, manage your system warranties, and keep your computers running smoothly.
Proactive maintenance and support
We will take the time to ensure your systems are maintained properly. This includes deployment of Microsoft updates, prevention, and removal of viruses/malware
Periodic business review
We include a periodic business review as part of managed services, timed at an interval you want. We evaluate where you are at now and discuss how technology can help with your business in the future.
Extensive Reporting
Scheduled reports contain information such as asset inventory, performance history, hardware/ software audit, and network assets. An executive summary will provide an overall view of your environment.
System administration
Including help desk support, adding/removing users, printer support, website/email/internet records management, and backup maintenance
How does it work?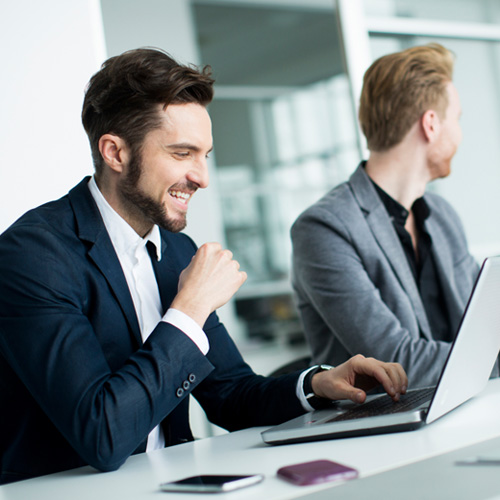 Instead of paying money every time something breaks, often in an emergency situation, a flat monthly fee covers keeping all your existing hardware and software working properly. You will have more time, be more competitive, and have access to a team of technology experts who will advise you through the constant changes to technology.
Your systems will be monitored, system maintenance will be performed proactively, and technical support services can be delivered remotely or onsite as needed. This includes:
Detailed network scans
Monitoring and alerting
Asset management
Security assessments
Preventative maintenance
Reporting
Next Steps
Let us come in for a free consultation and network review or contact us for more information. Simply fill out the form on this page for more information!